TCT Drill Bits Tungsten Carbide Tip Precision Ground Hardplate Locksmith Bit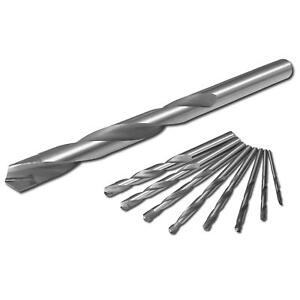 ---
Powered by FrooitionAbout UsDeliveryReturnsFAQsContact UsWindowsDoorsLocksWindow & Door SealsTools & SuppliesPlasticsSALE Shop CategoriesWindowsWindow HandlesEspag Window HandlesCockspur Window HandlesTilt & Turn Window HandlesWindow HingesWindow VentilationWindow MechanismsWindow KeepsWindow KeysWindow RestrcitorsDoorsDoor HandlesDoor HingesLetterboxesLatches & KeepsPatio Door WheelsMultipoint Lock MechanismsAvocet LocksLocksMultipoint Lock GearboxesMultipoint Lock MechanismsCylindersSash JammersWindow & Door SealsBubble Gasket SealWedge Gasket SealE Gasket SealTools & SuppliesToolsGlazing ToolsSilicone GunsMeasuring ToolsCutting ToolsDrill BitsCleaning SuppliesGlazing PackersSealants & FixingsSealants & GluesScrewsGlazing TapeuPVC Repair PensCable ManagementCable TiesCable Tie MountsConduitPlasticsuPVC Finishing TrimsPlastic AccessoriesGutter BracketsSALE Helpful Links Add to Favourite Sellers Sign up to Newsletter View Feedback Contact Seller Visit seller's Shop About Seller Page TCT Drill Bits Tungsten Carbide Tip Precision Ground Hardplate Locksmith Bit Item Description Tungsten Carbide Tip Hardplate Drill BitsThese hardplate tungsten carbide tip drill bits are designed to penetrate hard steels and drill resisting plates. They offer outstanding performance and durability, enabling you to drill a wide range of surfaces.Available Sizes​3mm x 60mm4mm x 75mm5mm x 87mm6mm x 93mm7mm x 110mm8mm x 118mm10mm x 132mm12mm x 150mm About usAbout usContact usDeliveryReturns PolicyFAQ'sAbout us

About GB DIY Store

GB DIY Store is a family run, UK based company, which offers an extensive range of uPVC window and door repair parts, tools and fitting supplies.

The team here has over 25 years experience in this industry, we've literally done it all. We started out manufacturing and installing windows and doors and slowly progressed in to repairs. Now, we offer a very extensive range of repair parts for windows and doors. 

With our knowledge and wide range of repair parts, we can solve any problems you may have with your uPVC windows and doors. Whether its a repair, upgrade or just some good old fashioned advice, we've got it. 

Our team is always happy to help, so please do not hesitate to contact us.

Contact usContact us

Contact us

We're happy to answer questions and offer any advice or queries about any of our products.

Address: GB DIY Store, Unit 3, Fox Covert Way, Mansfield, Nottingham, NG19 0FR

Store opening hours

Monday - Friday: 8am - 4.30pm

DeliveryDelivery

Delivery

At GB DIY Store we understand that when you've placed an order you want your goods as soon as possible. Any orders which are placed before 3pm will be despatched the very same day, Monday - Friday. Any orders made after that time will be despatched the following day. Orders placed on a weekend or bank holiday will be despatched the next working day.

 

During checkout there will be three delivery options for you to choose from. These delivery options are as follows:

Second Class Royal Mail: 2-3 working days (Free) First Class Royal Mail: 1 Working day  Next Day Express Delivery: Guaranteed next working day

First class and Next Day delivery services come at an additional cost depending on the items purchased.

 

The 'next day express delivery' service is not available or is subject to additional charges in some areas. If you do not wish to pay the additional surchage or the service is not available to you, GB DIY Store will have to cancel the order, or change the delivery option if the delivery address falls in to one of the below areas. 

BT HS AB KW IV PH PA FK18-19 IM

If your order does not arrive within the delivery times shown above, please get in touch with us immediately. 

Returns PolicyReturns Policy

Returns Policy

At GB DIY Store we make returns easy and hassle free. If you're not satisfied or have simply changed your mind you can return your order within 30 days of receiving your order.

We try our hardest to ensure everything is delivered perfectly to you and in good time. However on occasion things can go wrong. In the case of an order arriving damaged, not as described or faulty we will refund or replace the order. If a return is necessary we will collect or cover any return postage costs incurred.

If you decide you want to return your order to us you must first contact us so that we can take the appropriate steps to raise your return and provide you with the full return instructions. All returns must include your original receipt and your unique returns number.

If you choose to return your order under the 30 day returns policy the order must be returned at your own cost and you will be responsible for the safe return of all items included in the return. All original packaging must be included where possible and any extra parts or accessories such as screws must also be returned. If any items are returned damaged or do not include all parts, a full refund or exchange may not be issued.

When returning your order for a full refund under the 30 day returns policy only the standard delivery charges will be refunded. If you opted to pay for an upgraded or faster delivery service then these delivery charges will not be refunded as part of your return.

Bespoke items or items which are cut to size or specifically made for your order such as additional keys for euro cylinders are non-refundable as these items are made on a per order basis and are not resalable.

FAQ'sFAQ's

F.A.Q's

My order has not arrived yet? Your order will be sent out within 24 hours of receiving your payment and you should receive it within 3 working days of dispatch at the very latest. If your order hasn't arrived by this time please get in touch with us immediately so we can resolve this issue.

I have received my order but it's been damaged in the post? Sometimes items can get damaged in the post, we apologise for this. Please get in touch with our customer service team so that we can help to resolve the problem with a hassle free solution.

Can I cancel my order? Yes. If your order has not been dispatched we can cancel it and refund you. However it is likely that your order has been processed and will already be in the postal system. In this case you will need to return the item back to us so we can process a refund.

Can I collect my item? You're more than welcome to collect from us. Our friendly trade counter staff will be more than happy to help you.

Can I exchange my item? Yes, if you're not happy with the item or your purchase it incorrect, then we can exchange it for something else . However, you are responsible for the returns of the goods and any postage incurred. Please refer to the returns policy for full returns details.

Do you offer a discount if I order large quantities? It depends on the item and quantity you wish to purchase. Please contact us if you're looking to purchase larger quantities.

Do you deliver outside the UK? We do not currently send any items outside of the UK.

More Items!View more great items About UsDeliveryReturnsFAQsContact UsPowered by FrooitionFrooition Frooition | No-js Template | design, store design, shop design, template design, listing design (ver:froo_no_js)This listing is currently undergoing maintenance, we apologise for any inconvenience caused.